Small Business Website Solutions
Our small business website solutions are second to none. We offer a large variety of features to get you started.
You can build a website free and upgrade later if you wish.
Build, design and update your site.
Sell products using e-commerce.
Register, transfer and manage your domains.
Build a website & get free web hosting.
Create and manage corporate e-mails @yourbiz.com.
Analyze your site's statistics.
Implement SEO strategies.
Make your business a hit by attracting visitors with e-marketing.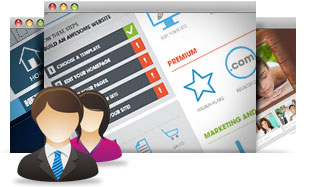 No Experience Required
That's right. Even if you've never seen a website before today you can build a website free with the professional look and feel your business deserves. Our control panel was built with simplicity and ease of use in mind because we understand most people are not experts in website design. The goal was to make a small business website builder that everyone could understand while giving a proffesional look and feel. You'll be amazed at how simple yet powerful our small business website solutions can be.
Thousands of Beautiful Templates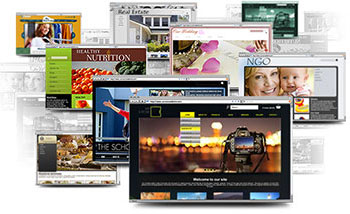 You can build a website free from a selection of over 10,000 stunning designs. We've built our templates to look completely custom and professional. It's part of what separates us from other companies on the market today. Simply add your own text, drag-n-drop pictures, and publish live to the web in minutes.

Build a website free with templates available in most any industry you can imagine. Do you need a photography website? No problem. Do you need to put your clothing store our boutique online? We've got you covered. Each and every one of our templates are themed to each business sector and we also include thousands of stock images to use as you see fit.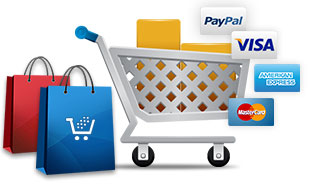 Build Your Own Online Store
Do you have products you'd like to sell online? Have you always dreamed of having your own storefront on the world wide web? We make it easier than ever to sell what you want, when you want. The beauty of having an online store is that your customers can shop at their convenience 24 hrs. a day, 7 days a week.
You add your own products, set prices, shipping methods, and take payments on your website through PayPal, Visa, Mastercard, American Express and more. The key is making it convenient for your customers to buy and we make it convenient for you.
Build a Website Free - Smartphone Ready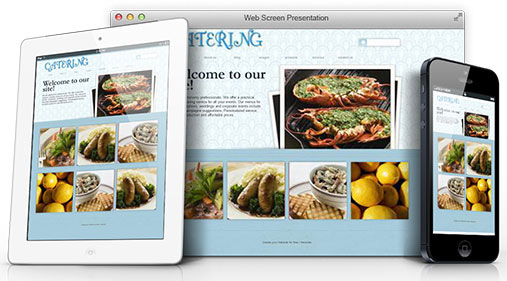 In today's world, as much as 22% of internet traffic can come to a website through a smartphone or iPad. When this happens, your customers need to be able to see your website and the products or services you provide. Many regular websites can have combatibility problems where the website simply doesn't look right or not function at all when accessed from any type of mobile device.
With You Create a Website by Webmonster, we include a mobile version with each and every website in our design vault. We want to ensure your customers get the best user experience where they can see and identify the products or services you provide with ease. It's an important component to any website in today's world.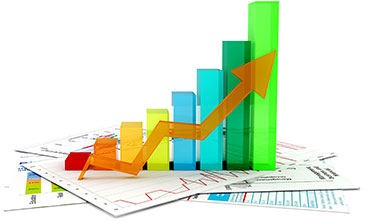 Complete Website Visitor Tracking
Even when you build a website free, most every small business website owner wants to know what type of traffic comes to their website. We put you in full control so you can monitor all apects of your website traffic and where it comes from. How many website visitors come to your website? Which pages have the most views? What is the geographic location of your visitors and how did they find your site?
We can answer these questions for you and give full website statistics so you can analyze your websites performance.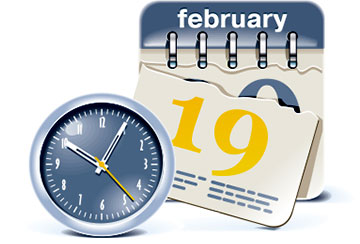 Booking Engine Component
You Create a Website by Webmonster lets you advertise hotel rooms so that your customers can make reservations online at their leisure. By integrating the booking engine with PayPal, you can receive payments online for reservations in the hospitality industry. Vacancy checks and booking management are just a few of the benefits this feature offers.
This tool is extremely powerful and gives you control and flexibility when you need it most.